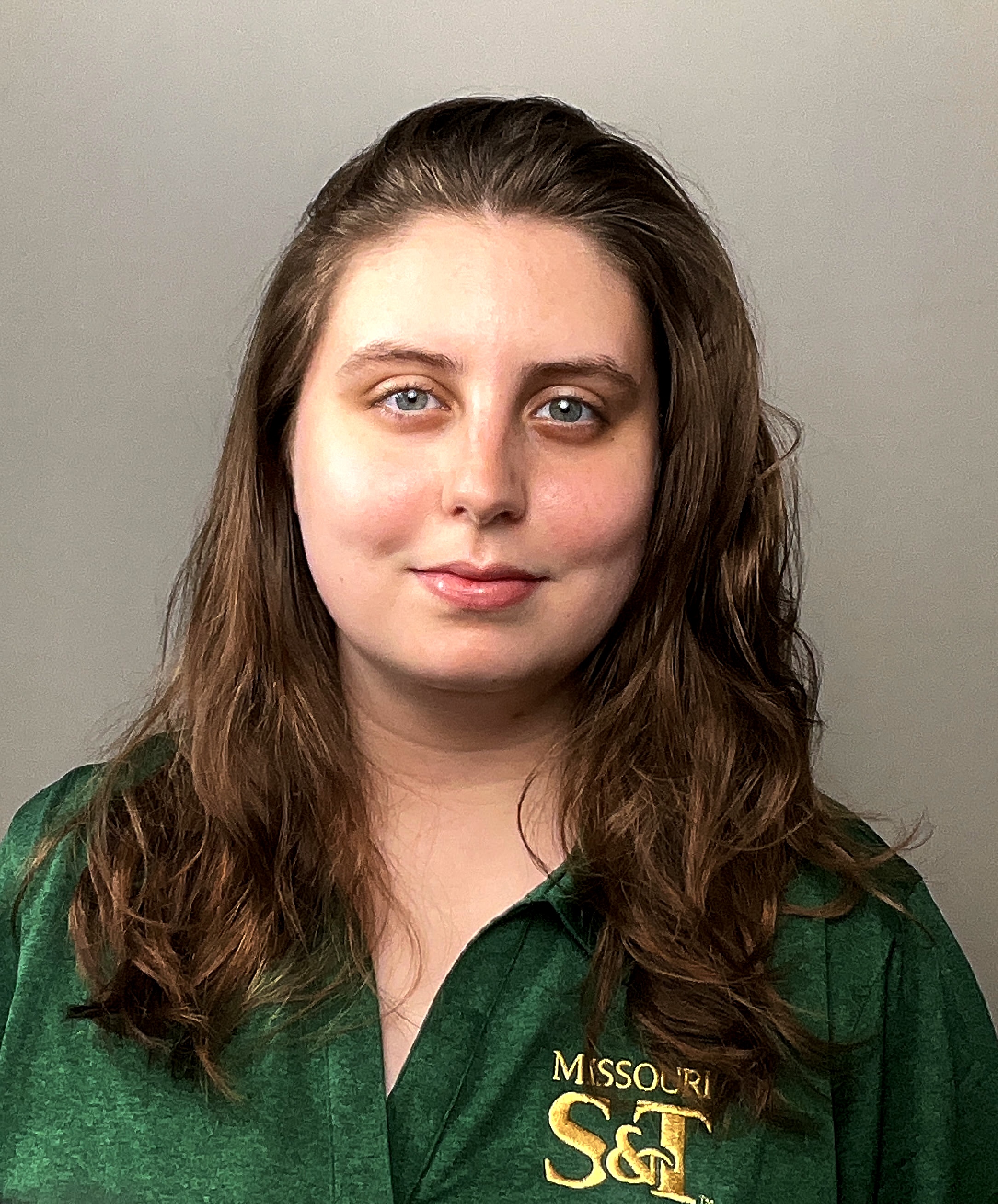 Shay Pelfrey '23
My experience studying biology at S&T has been an enriching and exciting. I was able to do research with Dr. Westenberg and found that my project taught me the practical applications of concepts I learned from my lectures. My research helped me gain the confidence to learn from failing and try again, which was difficult to come to terms with before going to college. All the faculty are compassionate and caring about their students and I found I was able to get a lot of help when I needed it due to smaller class sizes.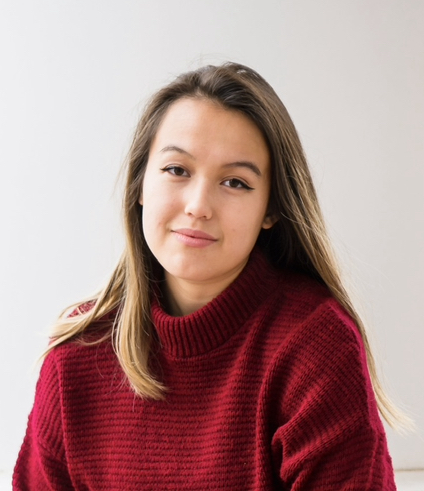 Amelia Markwell '26
I chose Missouri S&T for the great opportunities the Biological Sciences Department has to offer. I have been excited to be involved in hands-on lab research in my freshman year, and I have been appointed to an officer position in our pre-health SCRUBS student organization. I also participate in iGEM and many res-life events. My professors and mentors care deeply about my academic success, and our campus is beautiful. I look forward to all the possibilities that this university has to offer me in future years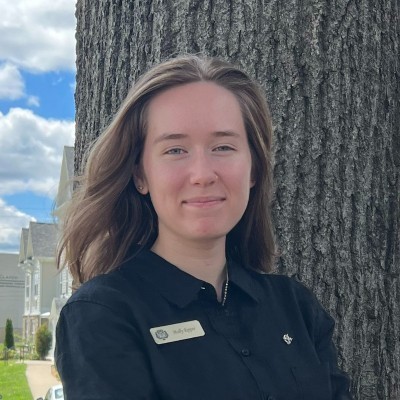 Molly Ripper '23
Doing research my freshman year was a great experience that not only helped prepare me for my classes, but it also gave me the confidence in my knowledge and abilities that I didn't have coming into college. I was able to connect with faculty and other students in the department, which has really helped throughout the rest of my degree.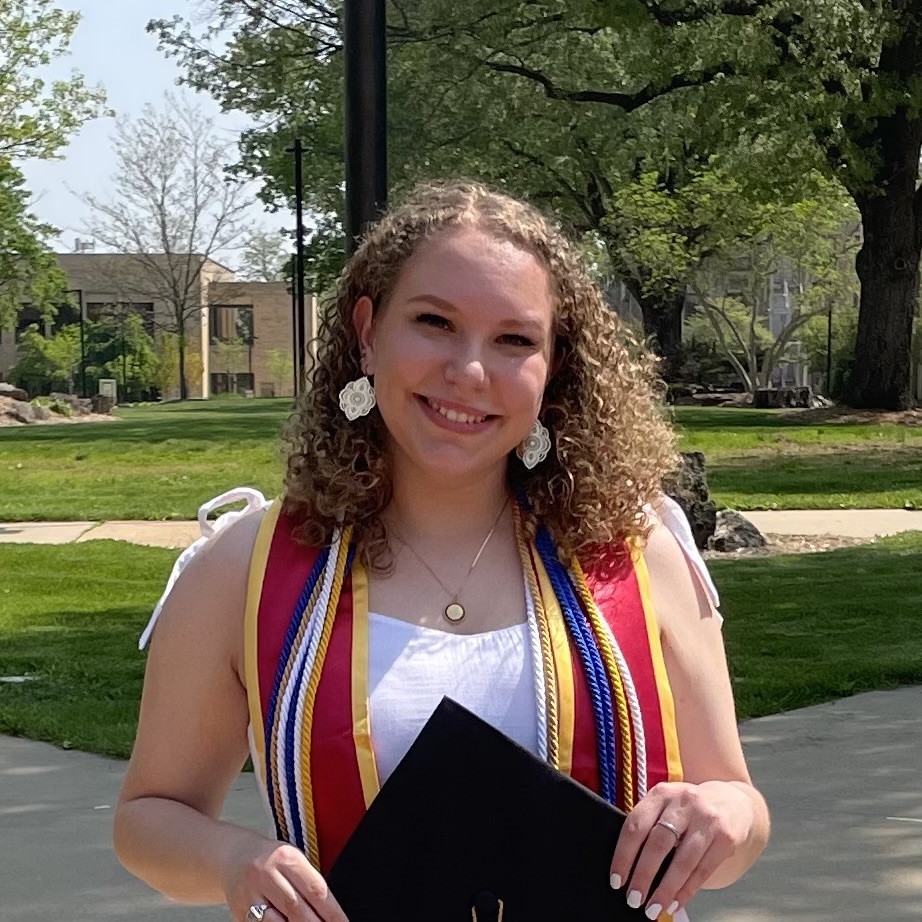 Grace Echele '22
I chose Missouri S&T because it was a university that was close to home but still provided students an incredible education and unique research opportunities. I participated in iGEM, the Genetic Engineering Design Team, worked with Dr. Semon in the Regenerative Medicine Laboratory, and took challenging classes during my time here at S&T. Something that I think is special about the Biology Department at S&T is how wonderful and passionate the other students and professors are. With their support, I will be graduating with my Bachelor of Science in Biological Sciences, a minor in Chemistry, a minor in Biomedical Engineering, and a Certificate of Bioinnovation. After my experiences at S&T, I feel fully prepared for my life after I graduate as I continue my education at Saint Louis University to earn my PhD in Biology.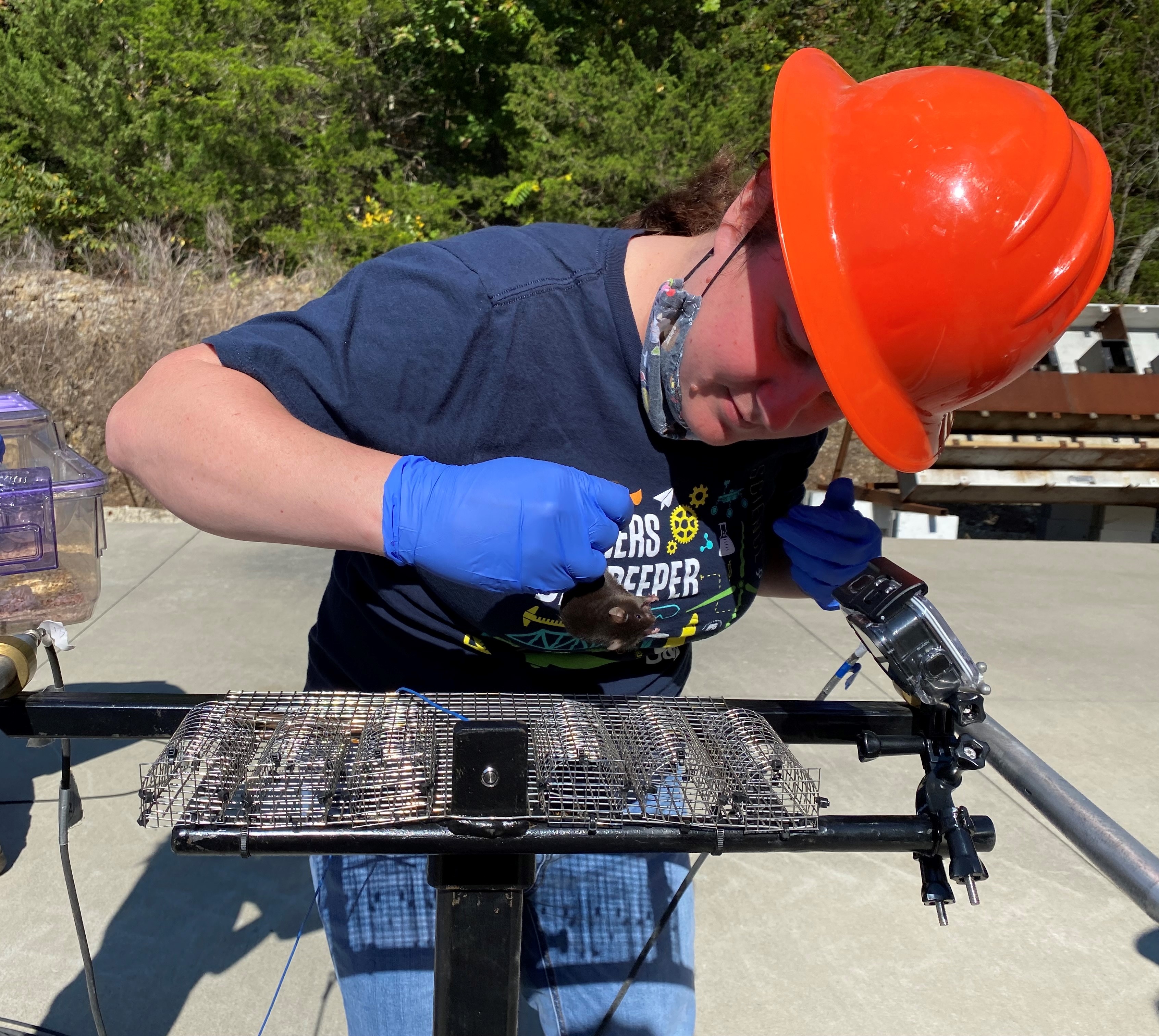 Jennifer Harrell '22
My favorite part of my education at S&T was the ability to be involved in a variety significant research projects as an undergraduate. It taught me valuable research, writing, and presentation skills. I was able to cultivate wonderful relationships with mentors and learn so much more than just information taught in standard courses. I am returning to S&T for graduate school because of these mentors - they truly do care and work hard to help us reach our potential.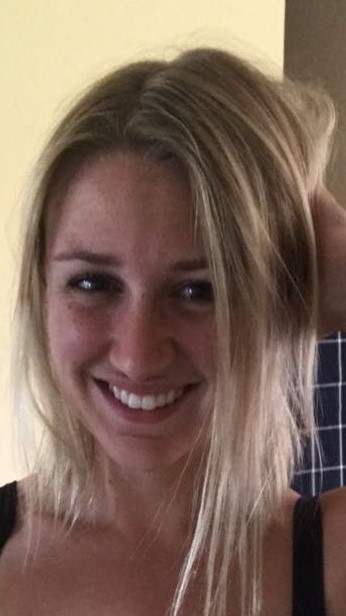 Macie Brahm '19
I feel absolutely blessed to have found Missouri S&T. I am a reserved individual, and still my professors in the biology department knew me by name and cared about my academic success. I found all of my biology classes to be interesting and enjoyable, in large part due to the faculty's genuine enthusiasm. When I decided that I wanted to pursue a career as an optometrist, I was comfortable reaching out to my professors for advice and assistance, knowing that they were happy to help. Particularly during my application process, Dr. Shannon helped provide me with resources, look over my application, and practice for my interview. I am now in the University of Missouri-St. Louis College of Optometry's Class of 2024. Because of my education and experiences at S&T, I feel well-equipped for this professional program and look forward to continuing my education.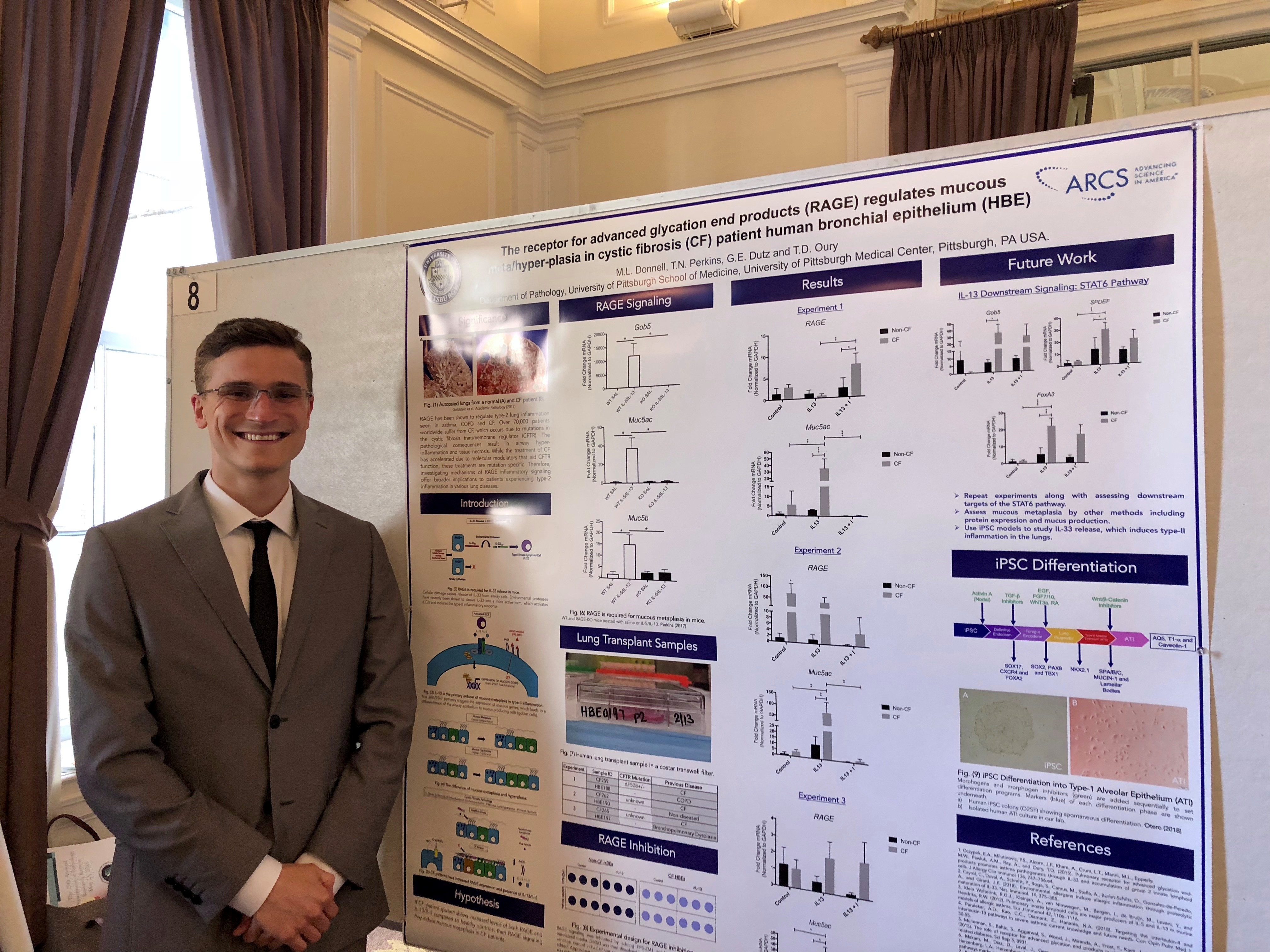 Mason Donnell '17
Missouri S&T is a fantastic university to get a hands on learning experience in biology and technology. I first studied Biochemical Engineering for 2.5 years, but it was only after taking Cell Biology that I found a fascinating new field of information I had never explored. This prompted me to change my major to Biological Sciences. During my time at Missouri S&T, I worked in three different research groups in Chemistry, Chemical Engineering and Biological Sciences. Interestingly, while each lab was in a different department, each project had a biologically driven hypothesis. This realization and a passion to understand genetic disease led me to pursue a PhD in Cellular & Molecular Pathology. After my graduation during Summer 2020, I will then start a Physician Assistant program. Overall, the education at Missouri S&T has rigorously prepared me for a career in research and clinical medicine.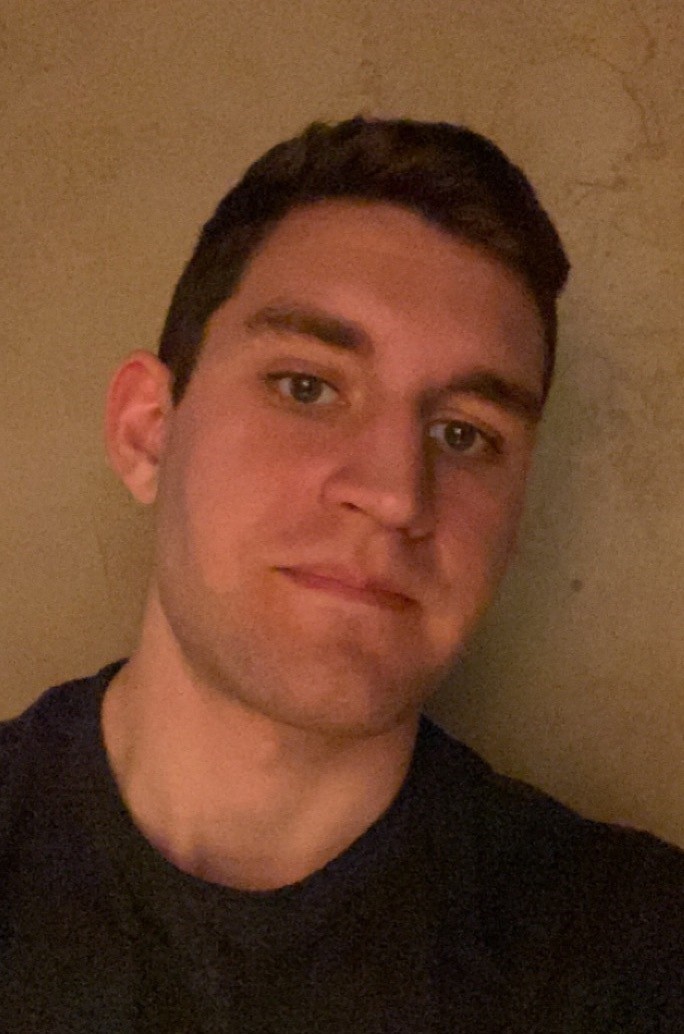 Jake Brooks '21
I chose Missouri Science and Tech because it had a great reputation and it was close to home. I am a pre-med student, and Missouri S&T has a great reputation for having good students that go on to be successful in Med School. Personally, I have been involved in the pre-med club SCRUBs since I was a freshman, and I spent a semester helping Dr. Thimgan with his sleep science research. There are a lot of passionate and caring biology professors at S&T, and lots of research opportunities as well. This school really respects their students and wants them to succeed.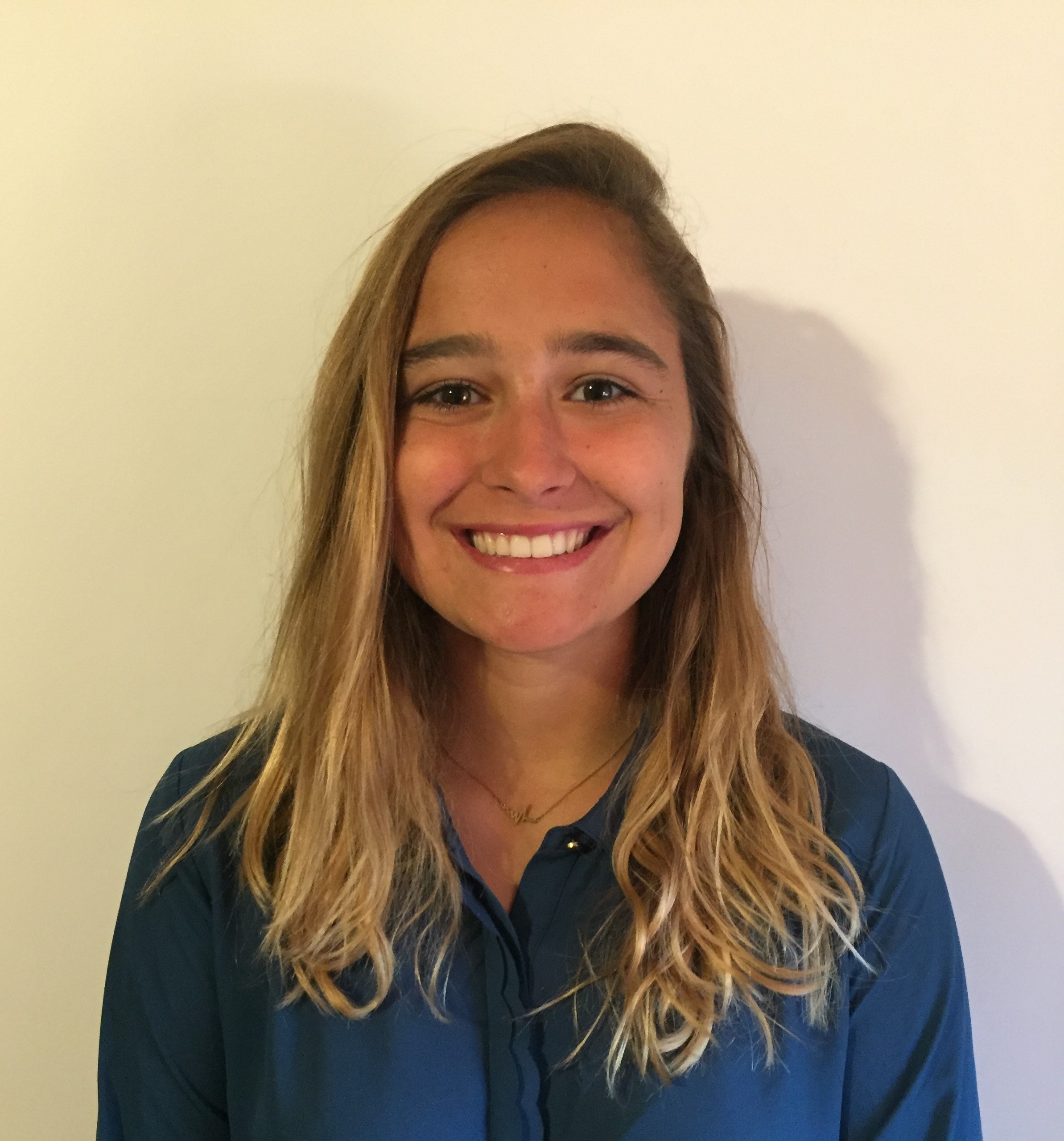 Kirsten Schwandtner '20
I choose to come to Missouri S&T for the strong emphasis in science and focus on professional preparation for medical school. At S&T I have been involved in student clubs, including Phi Sigma, the biology honors society, and SCRUBS, a pre-health professions student organization. I have gained leadership experience as the membership chair for SCRUBS. I have also been engaged in undergraduate research in cytokinesis for three semesters. I presented my research on the effect of IQG1 phosphorylation on binding to actin in yeast cell cytokinesis at the Midwest Yeast Meeting in Chicago. These experiences and opportunities have been transformative for me and if I had to do college all over again I would choose S&T without a doubt. Following undergraduate work I plan on attending medical school to further my studies.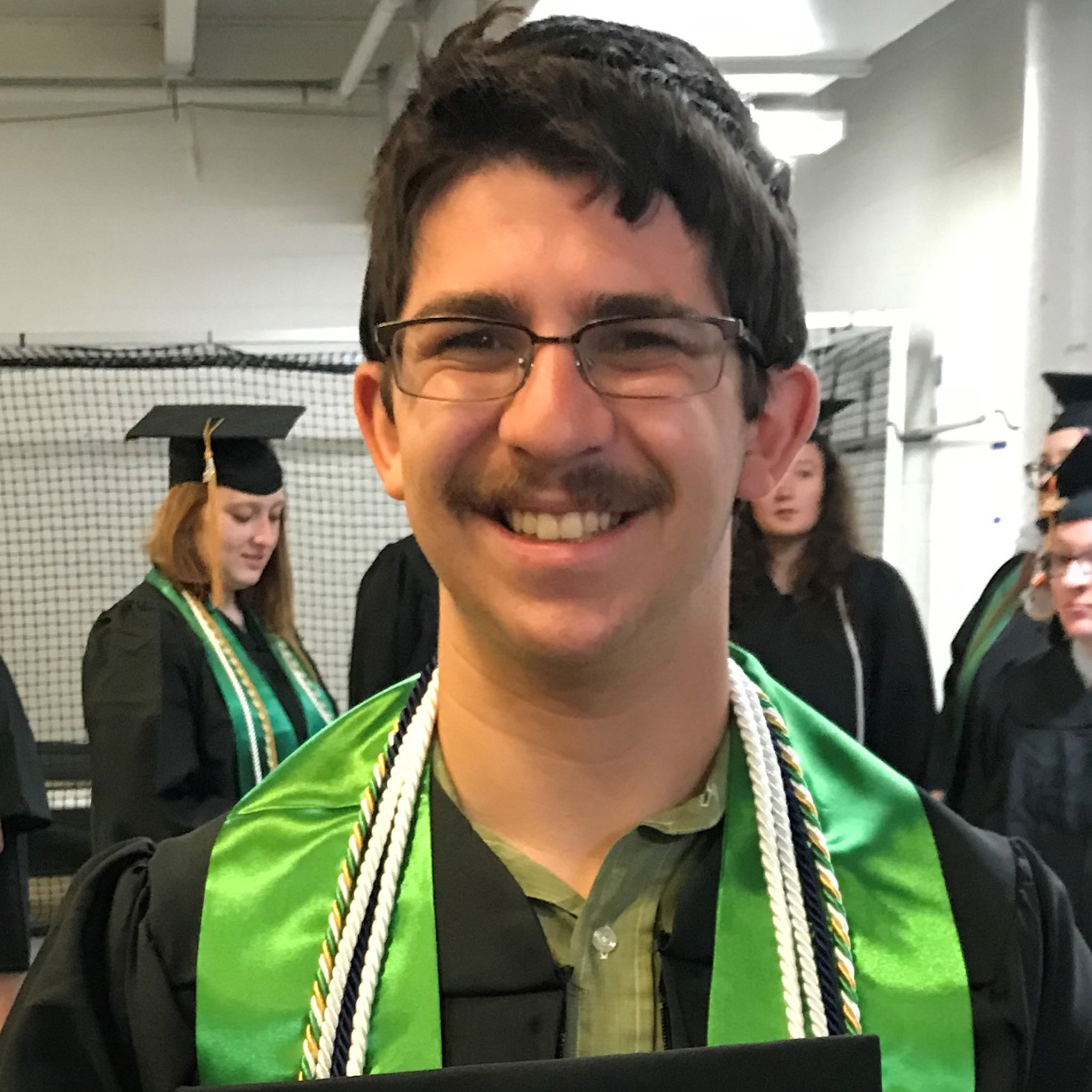 Ari Ginsparg '19
I came to S&T with a primary interest in biological sciences, as well as interests in engineering and computer science. As an undergraduate, I was very active in biological research, working in a genetics lab. The strong computer science program at S&T allowed me to branch out and hone my skills in bioinformatics. I was able to combine my computer science interest into my genetics research, and I presented my project at the 2019 Missouri Academy of Sciences meeting. I am now a PhD student at the University of Alabama Birmingham, pursuing research in genetics and bioinformatics.
#Long
To point to this anchor, create a link with the target "#Long" instead of a URL. Note that this blue block will not be visible on your live site or in previews.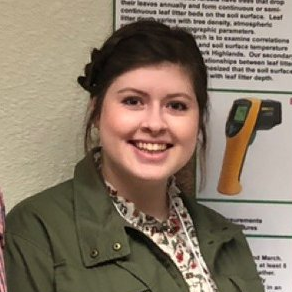 Morgan Long '19
I changed my major twice before finding my "home" in the Biology department. I not only had the opportunity to work in two different undergraduate research labs, Dr. Mormile's Environmental Microbiology lab, and Dr. Verble's Fire Ecology lab, but I also attended multiple conferences to present my work. My experiences at S&T convinced me to pursue a graduate degree, and the faculty of the department assisted me in getting where I am today. I am currently pursuing my PhD at Texas Tech University. I'm so grateful that I picked S&T as the place for my undergraduate degree.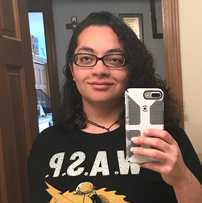 Catherine Glover '20
I chose S&T because of the low student to faculty ratio. The biology department and the campus are both small, which can lead to greater opportunities for students to get to know their professors. It also gave me the chance to participate in undergraduate research as a freshman. I was able to gain valuable lab experience by collecting environmental water samples and testing them to identify contaminants. I've had the opportunity to work in S&T's research and lab facilities, which are up to date with the newest equipment.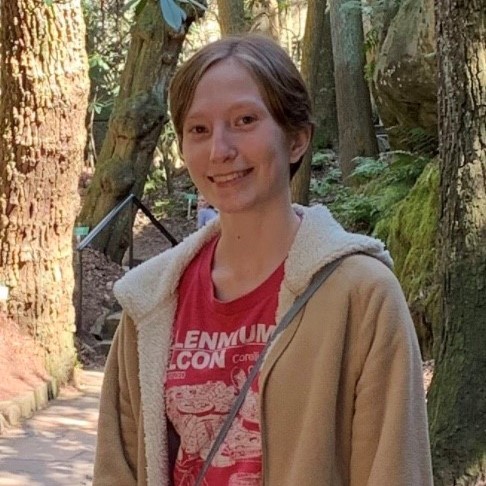 Anna Peacock '22
I came to S&T because of the close-knit community that the biology department creates. Since coming here, I've worked on the iGEM design team doing genetic engineering and I recently became the president. I'm also involved in SCRUBS, a pre-health organization, which really helps me prepare as a pre-med student. S&T is full of opportunities to get involved in any area you're interested in through research, clubs, and a varied selection of classes.

Sarah Darknell '22
The most compelling things that attracted me to biology at S&T are the local resources and the student to faculty ratio. For those considering Pre-Med, we have a local Area Health Education Center (AHEC) that works with students to provide meaningful health related experiences including, but not limited to volunteer hours, health related seminars, leadership and team building programs focused around clinical experiences, and job opportunities. As an undergraduate, I have worked one-on-one with my research mentor and pre-med advisor, Dr. Shannon, and we have developed a solid relationship that is so important when I apply to medical schools in the future.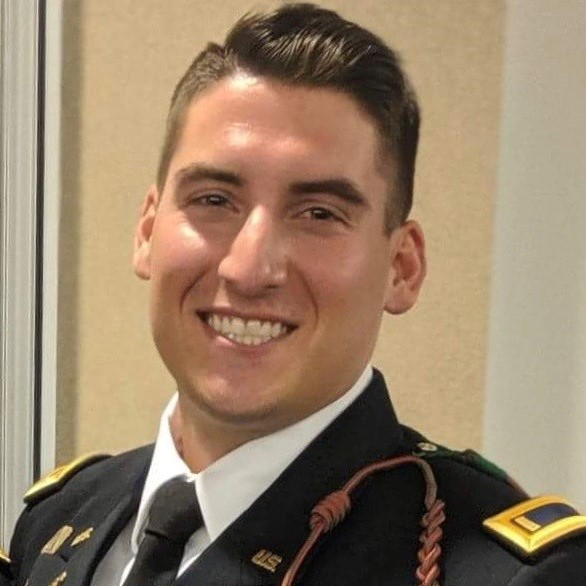 Justin Carollo '17
I picked Missouri S&T over every other school solely on the wide variety of experiences and the potential I saw on my first visit. The Biological Science Department worked with me on an individual level to not only graduate on time but also have a diverse experience in almost every field of biology. One summer, I found myself on my hand and knees learning about the ecology of cave systems, and the next, I presented research on cow gut bacteria. Currently I am pursuing an epidemiology master's degree from the University of Arizona and work as a chemical officer in the U.S. Army.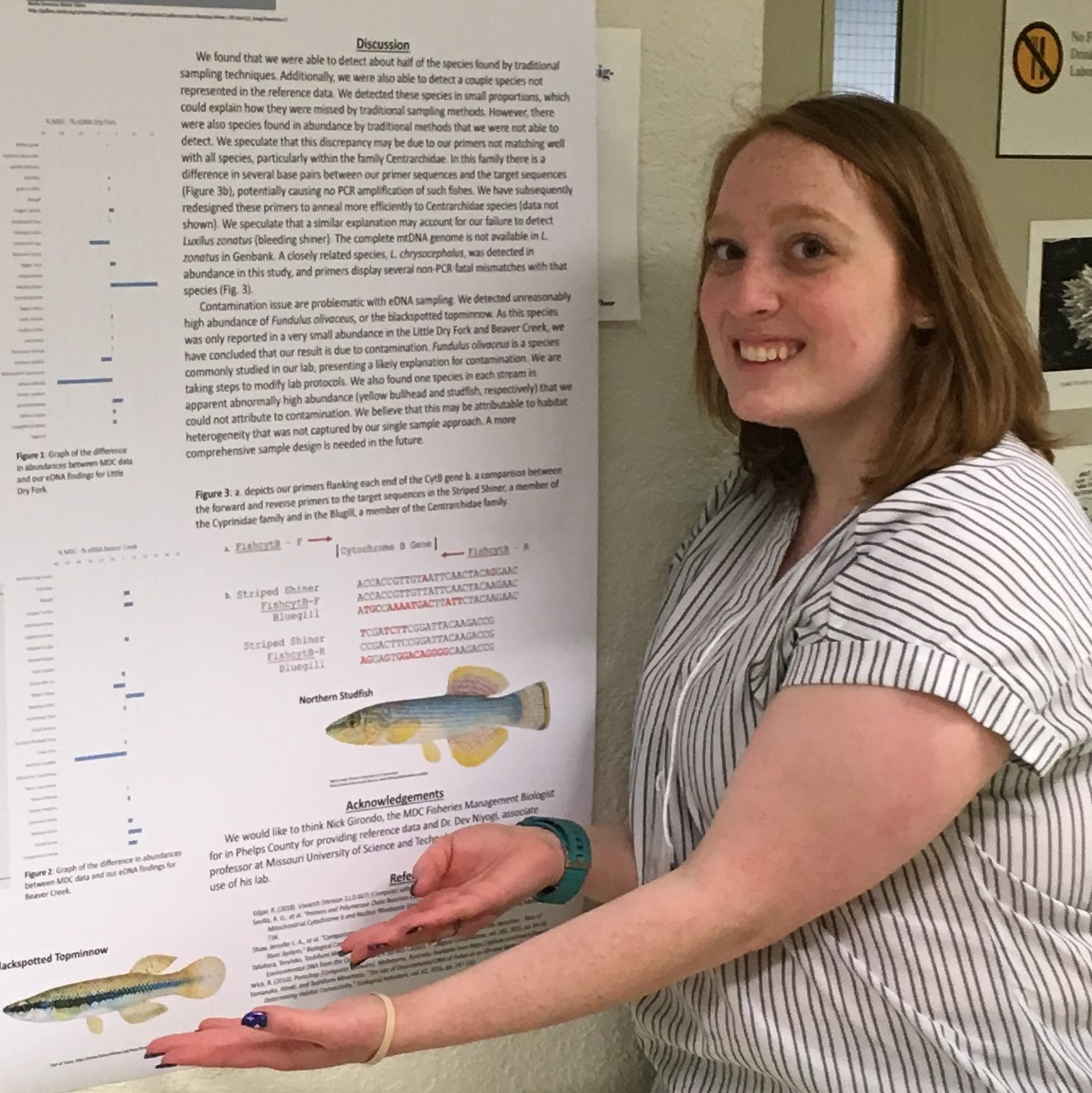 Erin Thibodeau '19
I began my undergraduate studies as a chemistry major at S&T. After just one elective biology course, I was hooked - I switched majors and I never regretted it. Some of the biology teachers are easily my favorites from college. The small class sizes appealed to me, and allowed me to get to know my teachers and classmates. Working in a research lab gave me valuable hands on experience, very different from class experience. I also presented my research findings at a Missouri Academy of Science conference. I was able to use my research experience on my resume and in interviews when I began my job search after graduation, and I know they were a huge help in getting the job I have today! Looking back at my time at S&T, I am so happy I chose that school and became a biology major.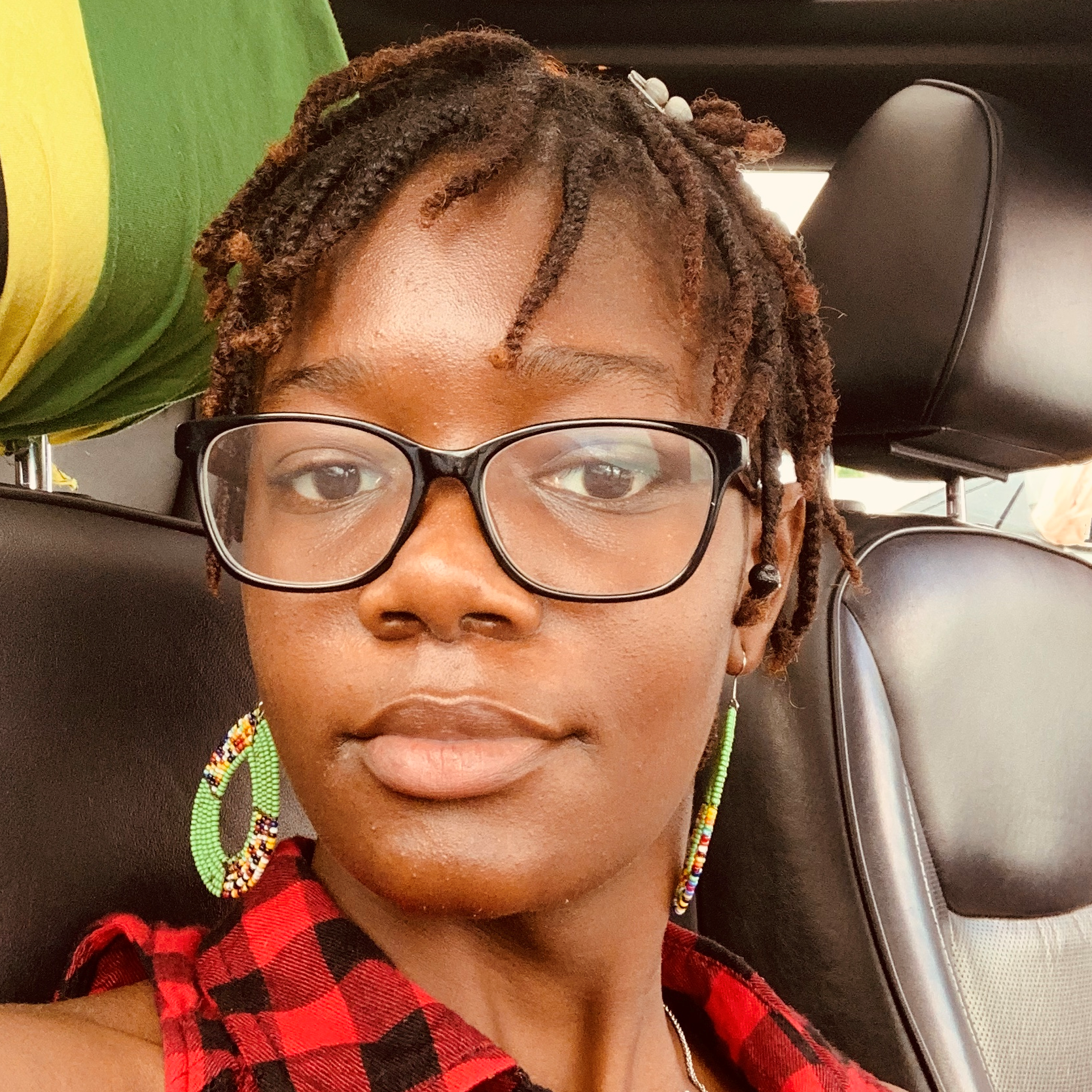 Ebony Daley '21
I joined S&T to study Aerospace Engineering. However, after the first semester, I changed my major to Biology. Since switching, I now understand what it means to be passionate about something to the point I constantly think about how I will apply what I learn to better the lives of other people. Working in labs allows me to gain hands-on training. Being a researcher has become my dream, and each day it becomes less of something I only imagine myself doing, and more something I am. The professors in the department are amazing! They want me to understand what it is I am learning, and more than anything, love to engage in discussions over my interest in biology.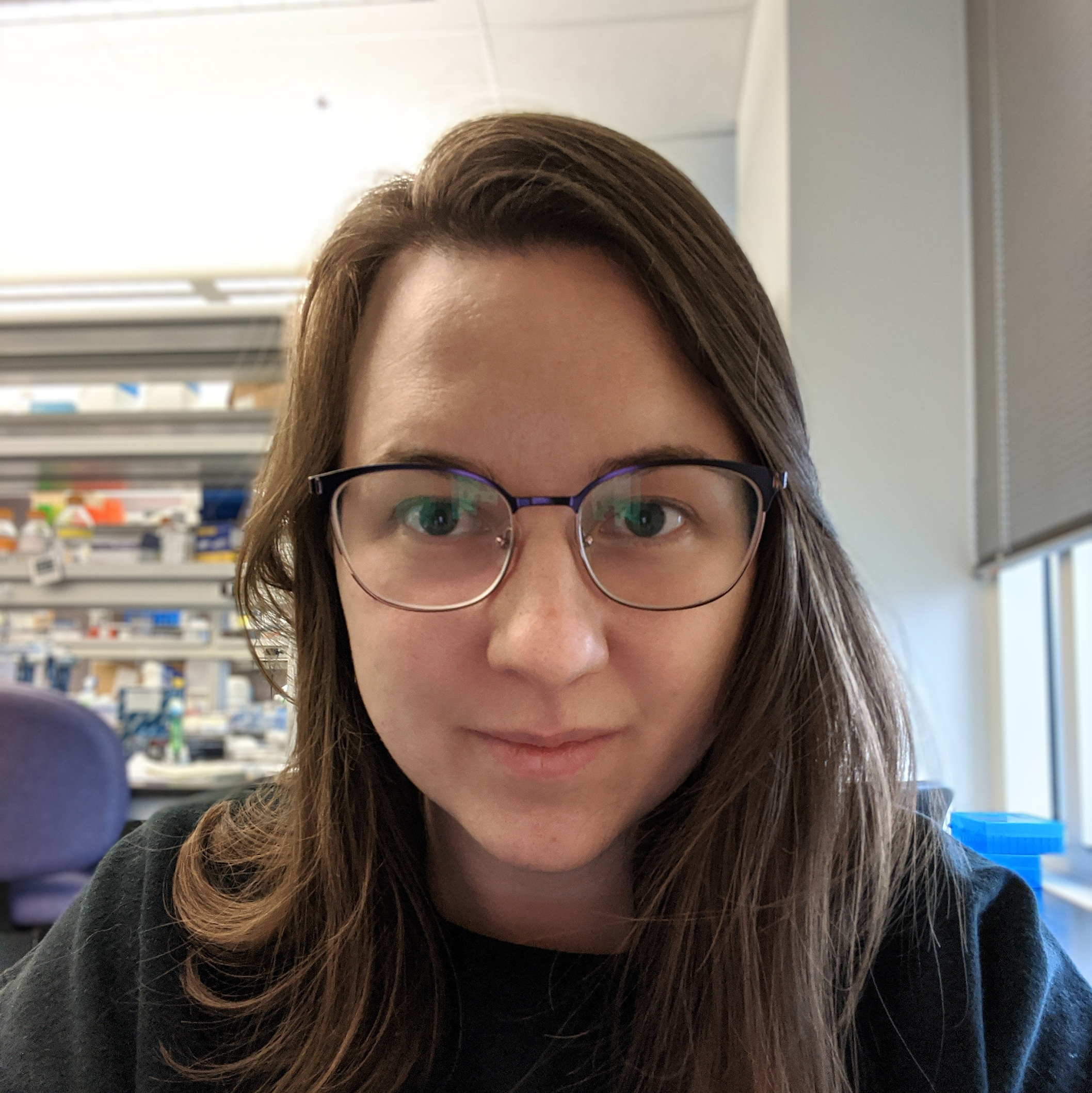 Lisa Gutgesell '18
My time at S&T gave me hands on experience in many aspects of biology, allowing me to choose my career path. At S&T, I worked in a stem cell lab from my freshman to senior years, which taught me skills needed to pursue summer research internships. In my first summer, I secured an internship in the Life Science Lab at the Saint Louis Science Center. I spent another summer researching breast cancer at the University of Illinois at Chicago, and a third summer studying pancreatic beta-cells, as an Amgen Scholar at Washington University in St. Louis. These experiences all lead me to my current endeavor, pursuing a PhD in Pathology at the University of Illinois at Chicago.
#Germeroth
To point to this anchor, create a link with the target "#Germeroth" instead of a URL. Note that this blue block will not be visible on your live site or in previews.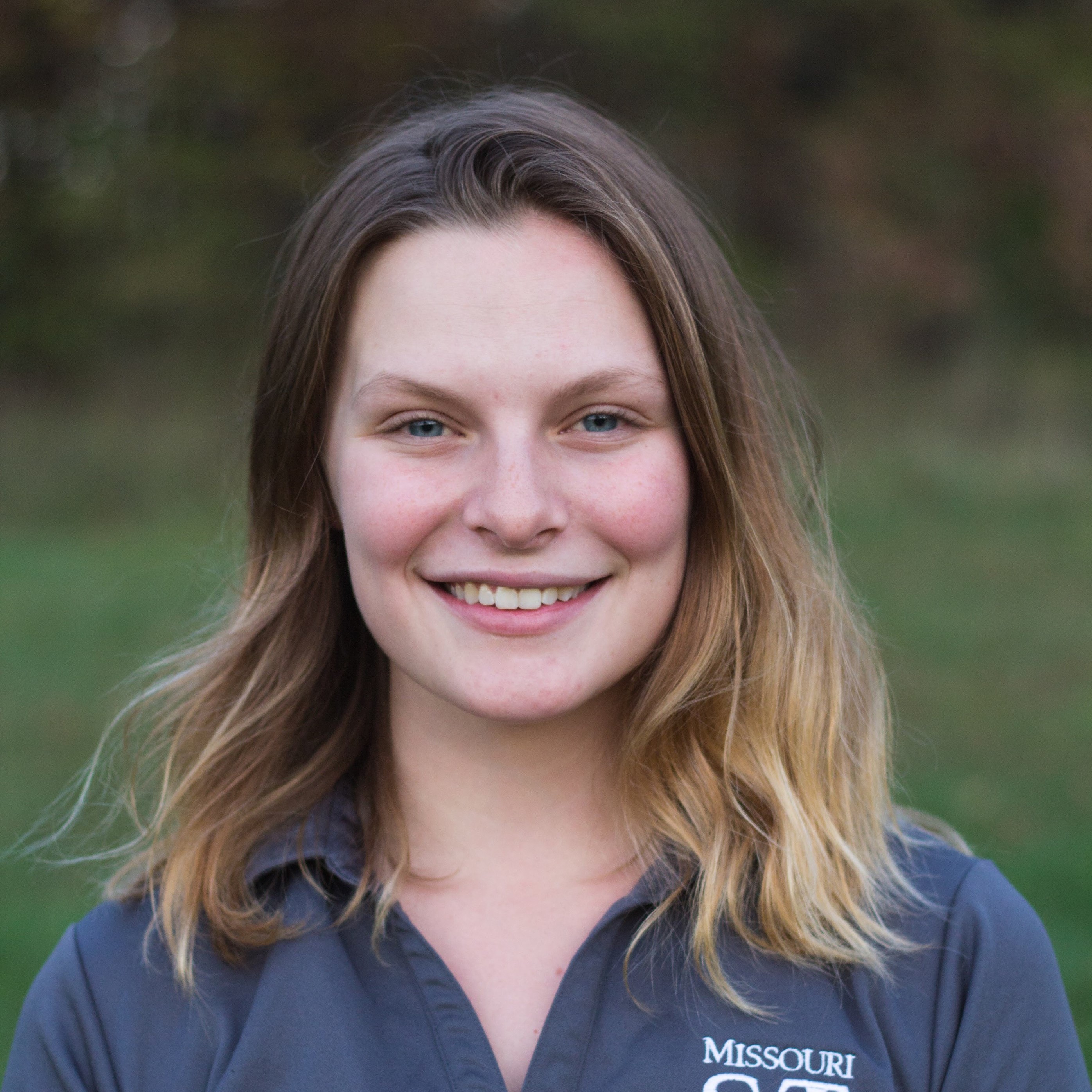 Lilly Germeroth '20
At Missouri S&T I had the opportunity to conduct research that shaped my future career as a scientist. Pursuing a biological sciences degree at S&T has allowed me to have a diverse set of experiences, as I had the opportunity to intern with Missouri Department of Conservation, the United States Geological Survey, and to do ecological research in Malaysian Borneo with support from the NSF-IRES program. Missouri S&T's Ozark Research Field Station is a fantastic resource, and the opportunities for undergraduate students to gain research experience is one of S&T's greatest strengths. My experiences at S&T have led me to pursue graduate studies in ecology.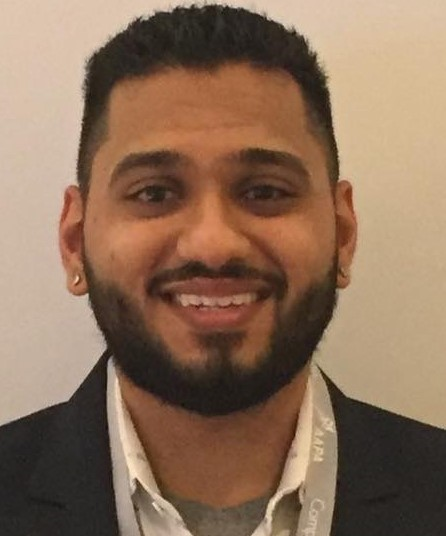 Kiran Patel '15
There are a number of reasons why I decided to attend Missouri S&T. The most important to me was in regard to how integrated the faculty and staff are in the success of their students. They strive to provide the best education and work tirelessly to ensure the advancement of their students' careers. While attending S&T, I was involved in a number of activities which include, but are not limited to, working as a Student Assistant in the Office of International Affairs, being involved with JOE's PEERS, and being heavily involved with the SCRUB Pre-Medicine Organization, holding an officer position three out of the four years that I was there. I worked with AHEC and the Phelps County Regional Medical Center's Hospice Program in order to gain volunteer hours and experience. I also worked with PhysAssist Scribes my senior year. I am currently pursuing my Masters in Medical Sciences (M.M.S.) Degree through Saint Louis University and their Physician Assistant Program.
Catherine Pollman '19
While in the Biological Sciences Department at Missouri S&T I was involved in undergraduate research and student entrepreneurship. This took me to Shark Tank-style pitch competitions all over the state where I met some incredible people and gained valuable experience in marketing and product development. We also managed to raise funds to continue our research and development on a cure for Crohn's Disease. I can now say that I am the head of a research and development company at 22. Not only that, but my team was nominated for the Forbes 30 Under 30 List and featured in multiple news articles around the country. The department also prepared me for my future as a Medical Officer in the United States Army by teaching me to think critically about the world around us and the problem at hand.
#Cavanagh
To point to this anchor, create a link with the target "#Cavanagh" instead of a URL. Note that this blue block will not be visible on your live site or in previews.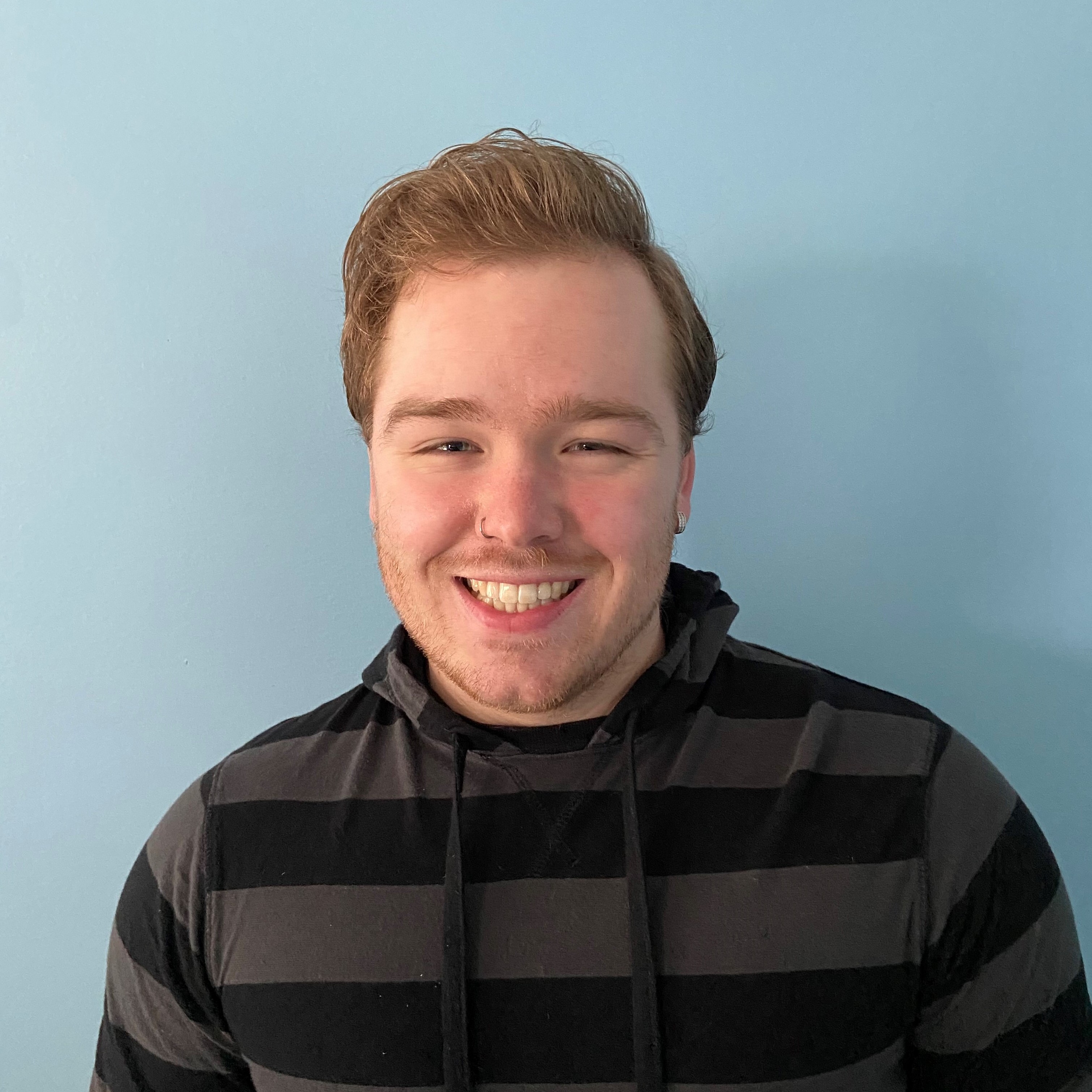 William Cavanagh '22
I chose to study biology at S&T to have smaller class sizes and for the opportunities to engage in undergraduate research. Missouri S&T has prepared me for a career in genetics research, with classes such as Molecular Genetics lab, where we learned a variety of advanced techniques, like CRISPR, a powerful gene-editing tool. Outside of classes, I work on my own project in a fish genetics lab, developing a quantitative PCR assay for estimating fish DNA concentrations in environmental DNA samples. S&T is a great school for biology students, with a diversity of classes and plenty of options to broaden interests with a variety of student organizations and engaging activities.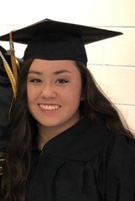 Isabella Bowling '17
My decision to choose biology at Missouri S&T came down to the unique opportunities offered here. I went into my undergraduate education thinking I wanted to go into genetics research. I conducted undergraduate research that led to co-authorship on a scientific paper, and I was a member of the International Genetically Engineered Machine (iGEM) design team. These experiences led me to my true career goal, to become a genetic counselor. The professors in the biology department, the courses I took, and the opportunities I took advantage of at Missouri S&T helped set me up for my pursuit of a Master's degree in genetic counseling at Indiana University.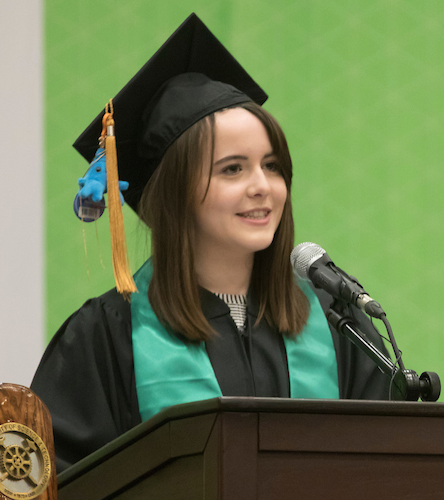 Lacey Raper '18
One of the things that made the biological sciences department at Missouri S&T so valuable to me was the faculty's personal investment in my future. My professors were not only committed to helping me succeed in their subjects but were always excited to help brainstorm jobs and opportunities. Through their encouragement, I auditioned, and was chosen, to be the student commencement speaker for the College of Arts, Sciences, and Business on my graduation day. This experience was a highlight of my college career. It helped build my confidence in public speaking and is the first thing that many employers ask me about during interviews. My professors were also extremely helpful when I got my first research job after graduation at the United States Geological Survey. As I have furthered my research in Radiation and Surgical Oncology at the Washington University School of Medicine and prepare for medical school, my professors are still in contact with me and remain a constant source of encouragement and advice. I don't believe that such a connection with my professors would have been possible at a larger university.
#Brooks
To point to this anchor, create a link with the target "#Brooks" instead of a URL. Note that this blue block will not be visible on your live site or in previews.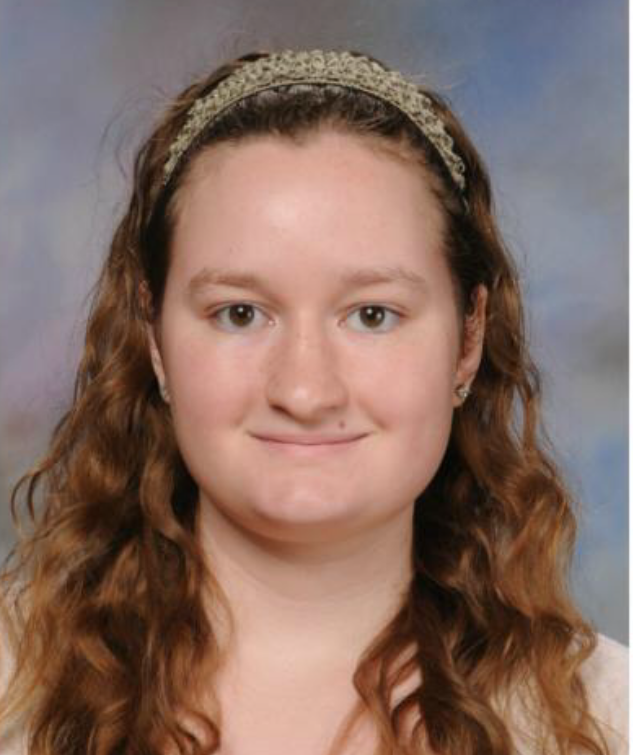 Jessica Brooks '21
I decided to attend Missouri S&T due to its low tuition and friendly atmosphere. I was fortunate to have an opportunity last summer to get an internship working on a project at Missouri S&T, funded by the Missouri Department of Conservation (MDC). The MDC has been releasing alligator gar in southeastern Missouri, and my project involved genetic studies of the gar to determine if they were hybridizing with other species. After my summer experience, I have continued to work with the MDC as an employee on other fish genetics projects. I'll be graduating with a major in Biological Sciences and Minors in Neuroscience and Chemistry, and I'll have employment experience working in a genetics research lab.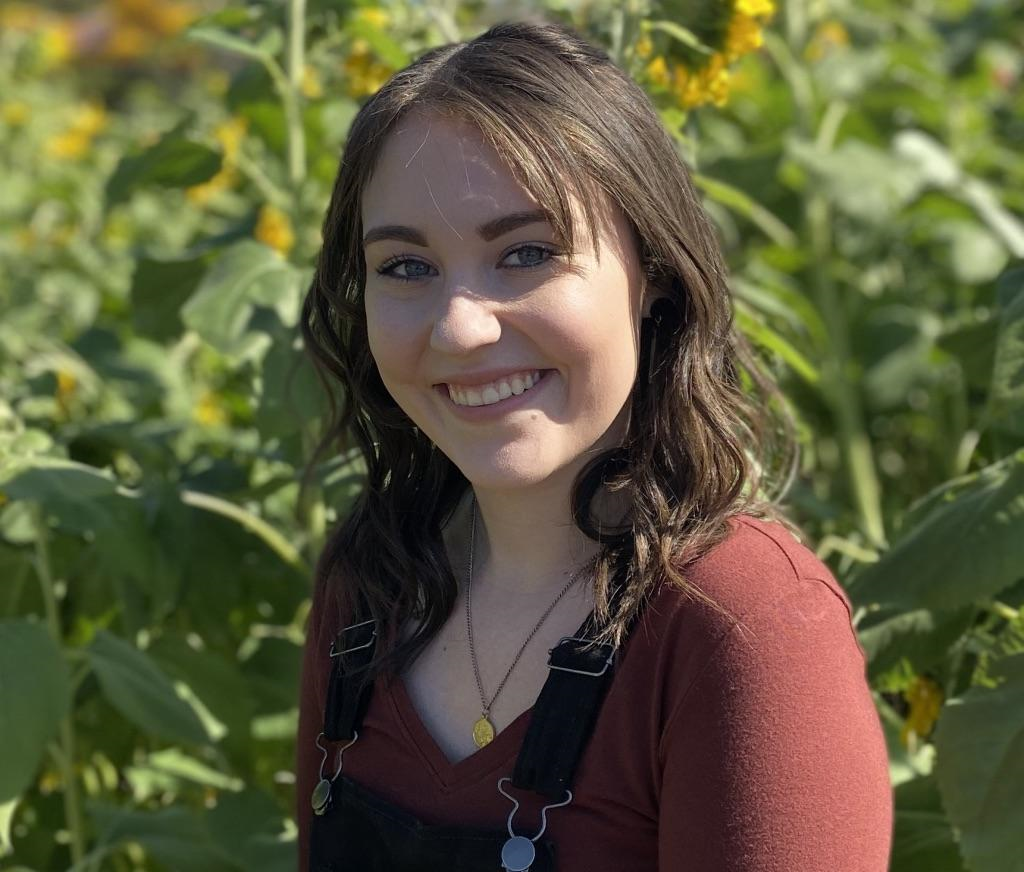 Michala Clark '21
My experiences in the biology department have been diverse and rewarding. I decided to attend Missouri S&T because I wanted to be academically challenged and stay close to home. During my time here, I have been an undergraduate teaching assistant and started doing research in regenerative medicine. By far one of my most formative experiences was being president of the pre-health society on campus, SCRUBS. I was able to network with health professionals and develop new leadership skills. These skills are allowing me to continue my education at the University of Missouri's School of Medicine as part of the Bryant Scholars Program starting fall 2021.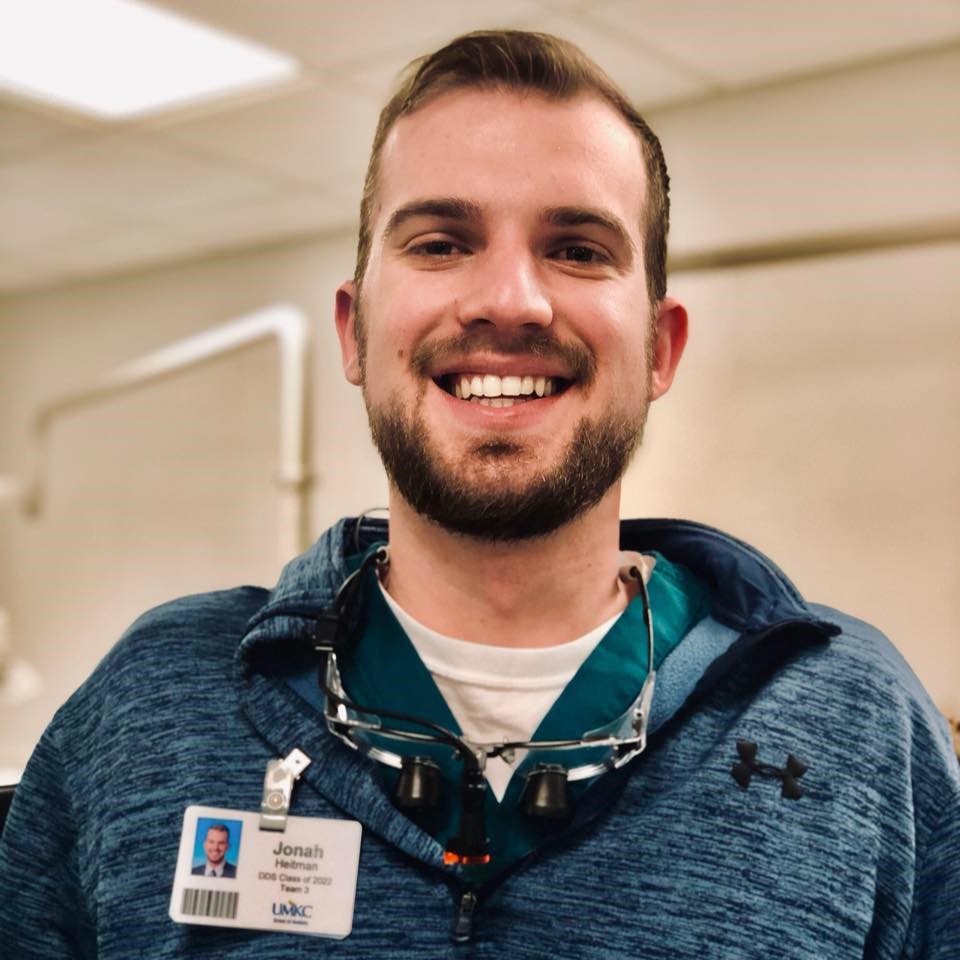 Jonah Heitman '18
I chose Missouri S&T because I wanted to go to dental school. The professors in the Bio department prepared me to be successful in UMKC's School of Dentistry where I am currently studying. Along the way, I also became involved in ecology research in Dr. Nigyogi's lab. The Ecology research gave me the opportunity to conduct studies at Missouri S&T's Ozark Research Field Station and I was able to present my research at the Undergraduate Research Conference. Aside from the quality of education at S&T, there are many chances to get involved in extracurricular activities. During my senior year, I helped start a PBL-FBLA chapter at Missouri S&T. The organization is for students interested in business opportunities and competing in business scenarios. While PBL-FBLA grew, I was given the opportunity to be elected vice president. For anyone that is considering S&T, I can say with confidence that you can choose many paths in the Bio Sci department and you will have plenty of great extracurricular activities as I did.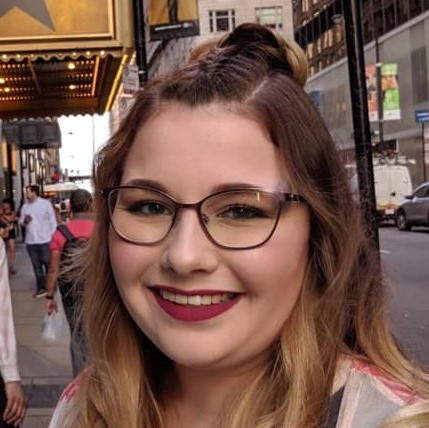 Cassondra Golden '17
I chose S&T due to the small student-to-faculty ratio and how Rolla was similar to my hometown. While I was originally interested in an engineering field and then chemistry, I didn't find my true happiness with what I was pursuing until I switched to Biological Sciences. I did not participate in undergraduate research while at S&T, but I do not feel as if this made my time spent there any less valuable. Professor Wilson and Dr. Westenberg really seemed to push for students' success no matter what they were involved in and I loved learning from them! My degree from S&T has lead me to a position as a Microbiologist for Pfizer and to pursue my Masters in Forensic Science. Outside of the biological sciences department, I spent my time in band, orchestra, Tau Beta Sigma (the honorary band sorority), and Phi Sigma Rho (the national engineering sorority). S&T overall is such a well-rounded and diverse community. I wouldn't have wanted to spend my time during my undergrad anywhere else!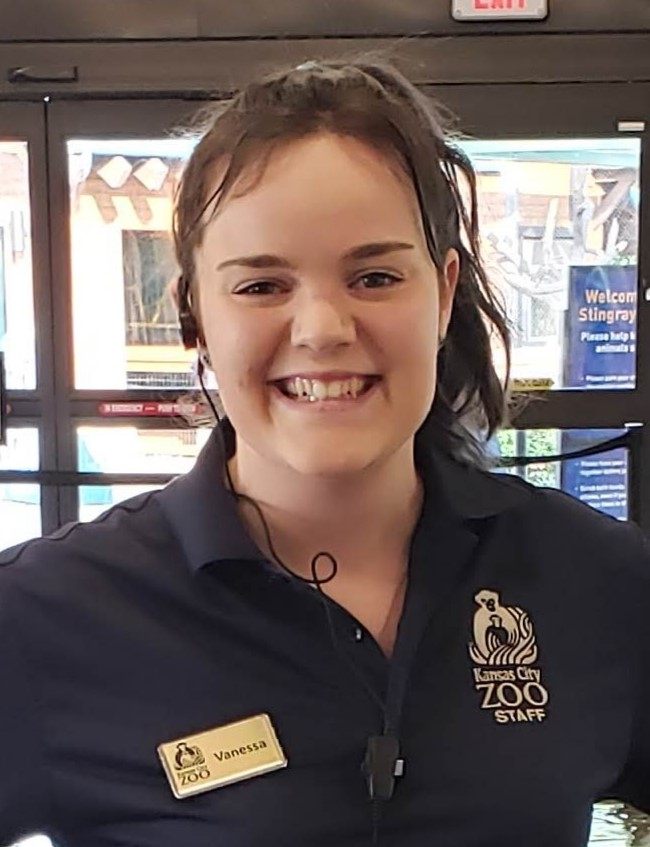 Vanessa Mahan '20
I came to S&T because it was the most affordable college with a great biology program. My sophomore year I took a biodesign class in which my partner and I proposed a treatment to Crohn's disease that is currently in development. This would have never been possible without the influence of my professors and department. This research opened many opportunities for me including financial aid, job opportunities, mentorship, and recently my admission into John's Hopkins University for graduate school. Missouri S&T offers so much more than a degree, it offers connections, experience, and readiness for your future.