Your career in biological sciences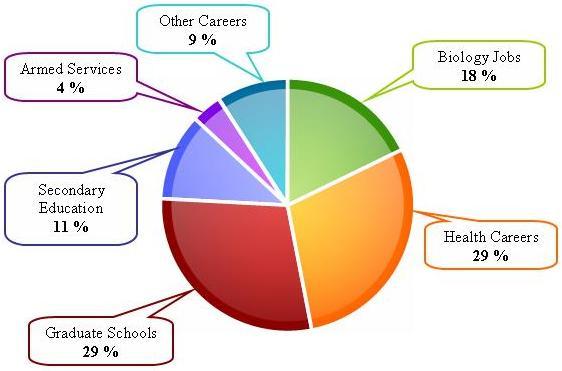 Most Missouri S&T biology graduates go on to graduate school or training in the health professions (medical, physician assistant, dental, nursing, optometry, pharmacy, physical therapy or veterinary school).
Many biology graduates go directly into laboratory jobs in industry, government, and universities. Because of our emphasis on experiential learning, Missouri S&T biology graduates are highly sought after to work in chemical, food, agriculture, pharmaceutical, environmental, and medical research.
In addition, biology graduates find successful careers in the field of education. Missouri S&T offers a degree in biological sciences with secondary education certification which make our students desirable to secondary schools looking for excellent teachers with strong STEM content backgrounds.
Other career paths for biologists from Missouri S&T include health administration; law (patent or environmental); and sales and marketing (agricultural, pharmaceutical, medical, chemical, or scientific equipment).
Let us know what you want for your career path and let us show you the way.